Baby Detergent & Laundry Products
Baby Detergent & Laundry Products
Gentle, effective & dermatologist tested.
Over 2,500 5 Star Reviews
"It even gets out stains on cloth diapers and spit up off baby clothes. Added bonus- it checks all the boxes for being environmentally friendly, no added junk and cruelty free."

Catherine K.
"We use cloth toilet paper, cloth diapers, and reusable sanitary napkins. This stuff gets them clean."

Allen E.
"Every Mom's worst nightmare happened just a few days ago, my 8 year old was sick in her bed. All over her blankets, pillows and the gazillion stuffed animals she sleeps with. Dropps saved the day!"

Laura Q.
"This is the only detergent I have used that gets the urine smell out of my young daughter's pajamas in one wash"

Puja
For newborn blowouts and toddler messes.
Tackle soil & tough odors with formulas that are clinically proven to be gentle on skin.
Want green cleaning products that work?
Want green cleaning products that work?
We harness the power of nature to make products that are convenient, and that really clean. By using Dropps, you are helping turn the tide against toxic pollution, plastic waste, and animal cruelty. Oh, and the dirt in your home.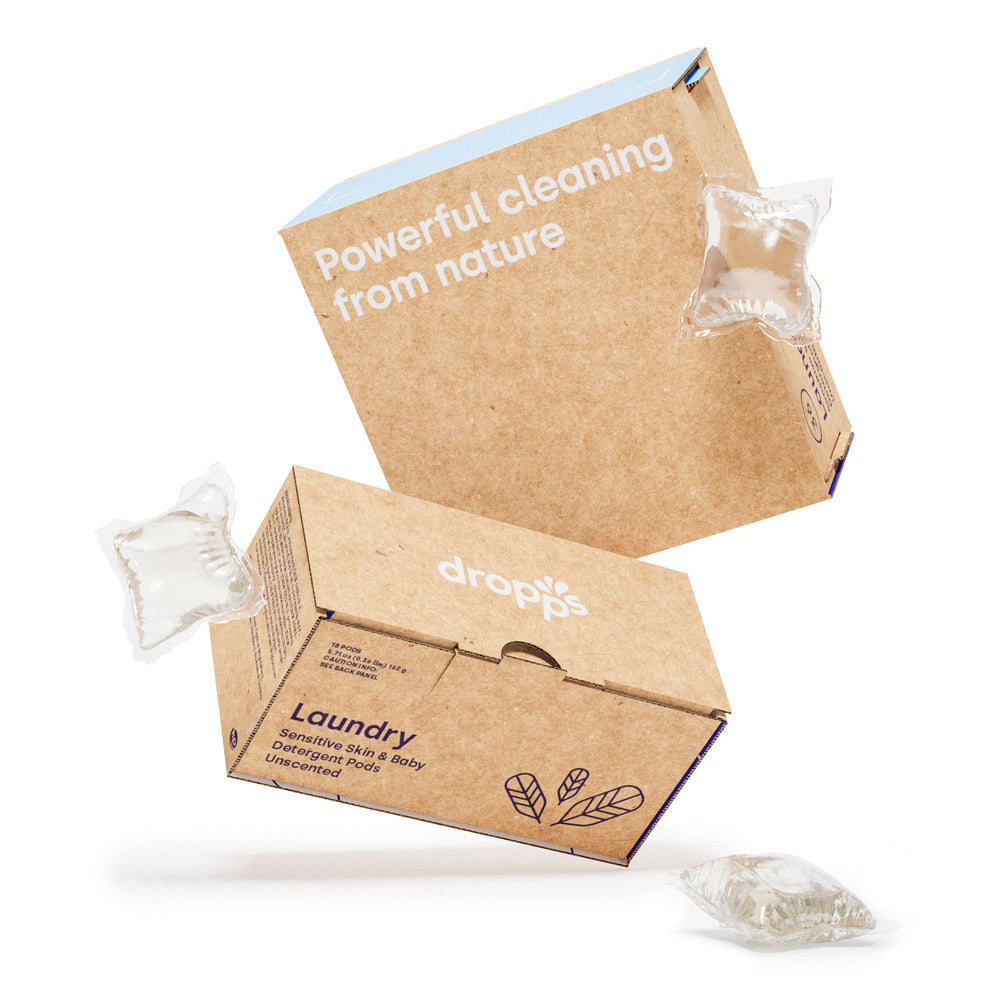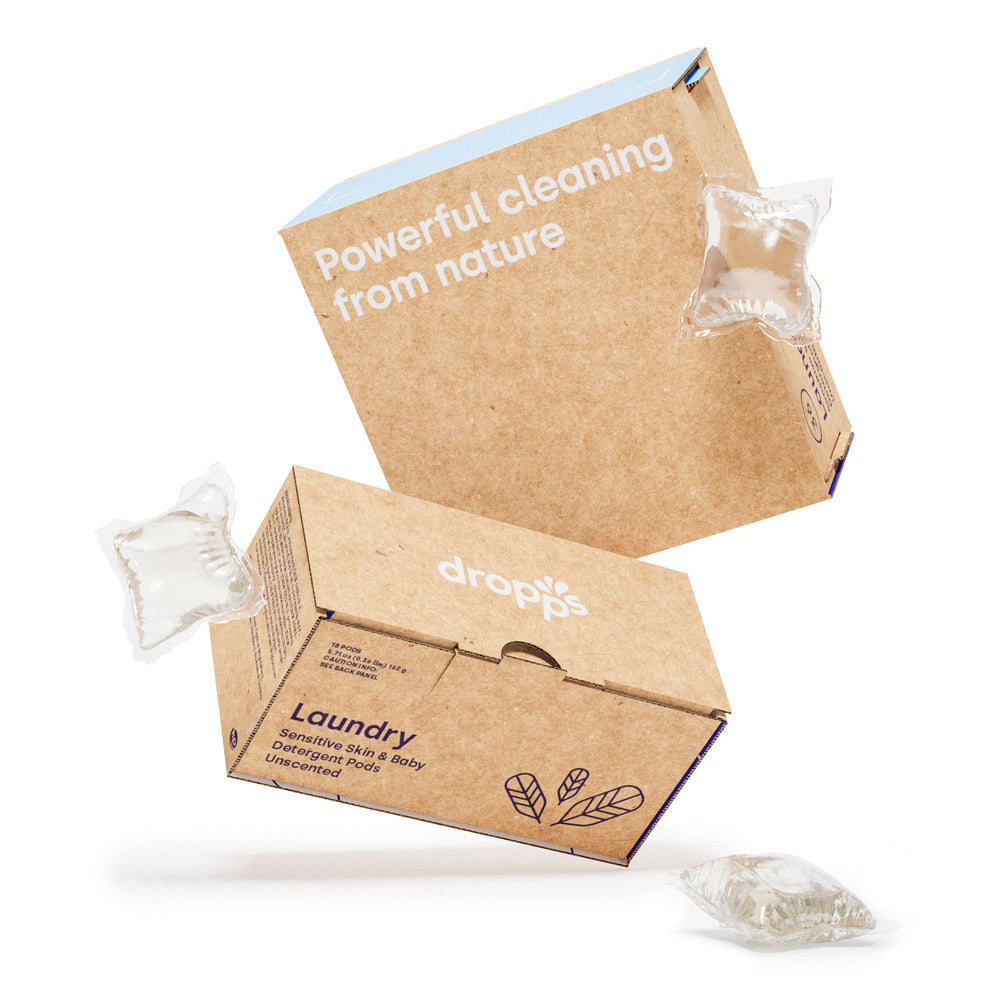 So free, they're freaking awesome.
Dye-Free • Enzyme-Free • Phosphate-Free • Phthalate-Free • Paraben-Free • Optical Brightener-Free • Never Tested On Animals
Every Dropps Counts
Making small swaps for life's everyday tasks can have a big impact. By choosing Dropps, you're taking the next step in your sustainability journey.