Pattie Gonia's Ultra Way To Wash
Pattie Gonia's Ultra Way To Wash
Nothing beats Dropps products including Ultra Concentrated! It's the only eco laundry product(s) I've found that actually work at stains + odors! Plus they're so much more environmentally friendly.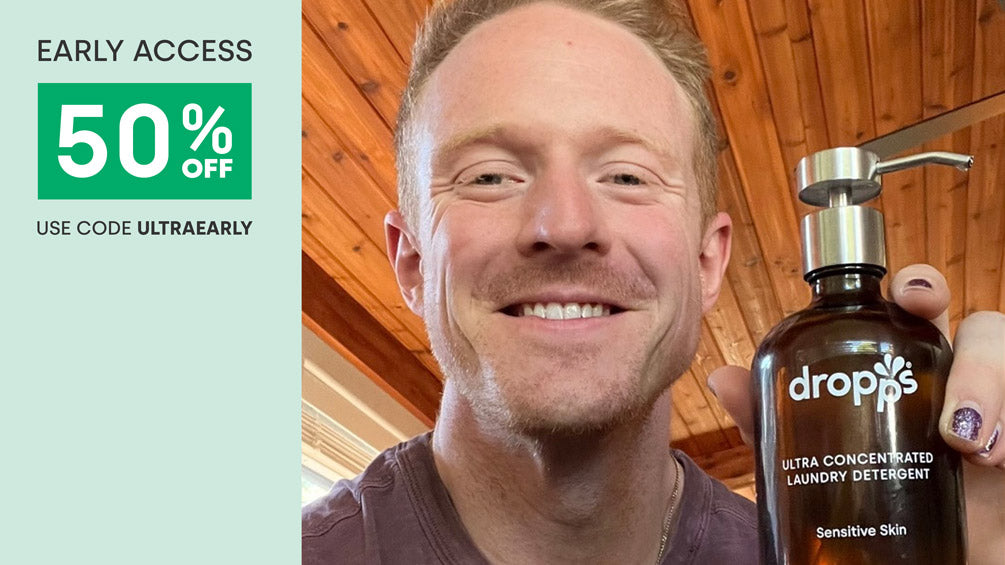 Debunking the laundry myth that bigger is better.
Bigger bottles means more detergent, right? Nope. In fact, most traditional non-concentrated detergents contain more water than active ingredients.
Sound crazy? We agree! Get an ultra-compact cleaning powerhouse, not an expensive bottle of water.
What Makes Ultra "Ultra"
Our Ultra Concentrated Laundry Detergent contains more power drop for drop and is 6x more concentrated than the leading detergent brand. What else? It's also 4x lighter, 5x smaller, and comes in an easily recyclable amber glass bottle. Oh - and it will clean 72 regular loads of laundry.
Ultra concentrated means more cleaning power in your detergent and less watered down ingredients.
Ultra versatile means ready for anything - small loads, hand washing clothes, spot treating stains.
Ultra convenient means small and easy to store with a simple, mess-free pump to dispense your detergent.
We're getting an "ultra" good response.
"I gave this a try and my clothes are so clean and fresh! Love how small the bottle is too."

Jennifer K.
"I like to hand wash some of my athletic clothing and this liquid detergent makes it so much easier!"

Michelle M.
Every Dropps Counts
Making small swaps for life's everyday tasks can have a big impact. By choosing Dropps, you're taking the next step in your sustainability journey.