The Box Rocks!
Our packaging is designed with intention to eliminate single use plastic and unnecessary shipping materials.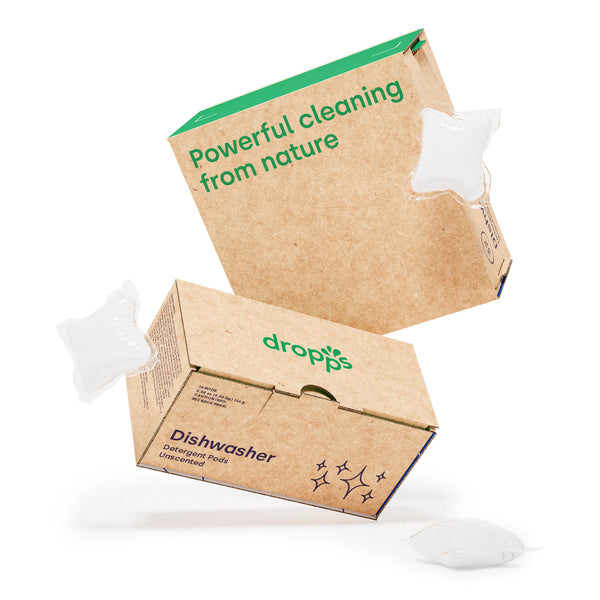 Evolution of the Box
Over the years Dropps has learned a lot from our growth and continued to evolve our packaging to become more sustainable.
When we first started out, we packaged our pods in a rigid plastic tub. It was less plastic than a traditional jug, but still single-use. We quickly transitioned to use a flexible stand-up pouch to reduce plastic even further, but there was a problem with the pouch.
We found that recycling plastic pouches is next to impossible! This frustration led us to the decision to phase out single-use plastic packaging entirely.
Our pods are now proudly shipped direct to your door in a recyclable cardboard box.
Over 4,500,000 and counting!
By choosing Dropps, you have helped keep over 6.2 million single-use plastic bottles, jugs, tubs, and pouches from polluting our oceans and waterways!
Pulling Double Duty
These days almost everything you get in the mail is double packed. No one likes getting a box inside of a box. That's why our packaging doubles as the shipping container. Just cut the label and open.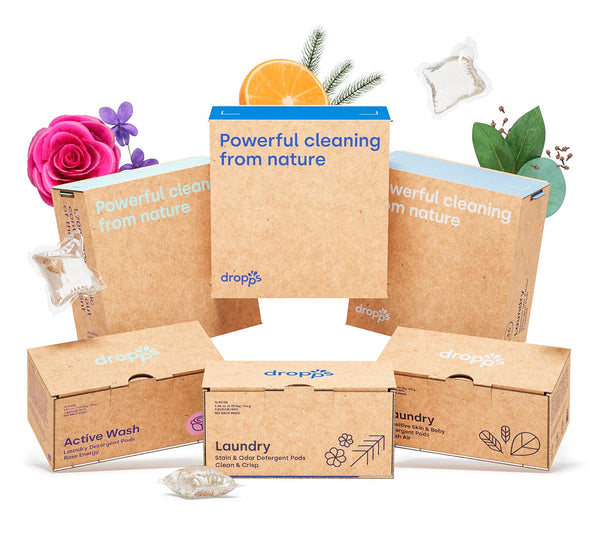 Corrugate
Our corrugated cardboard suppliers are certified by the Forestry Stewardship Council and the plants are certified by the Sustainable Forestry Initiative that qualifies organizations that support sustainable practices.

Paper Tape
You asked, we listened. Members of our community asked us to swap out plastic tape for kraft paper tape, so we did it! We also use recycling compatible adhesive (RCA) to ensure the tape remains recyclable after use. 

Shipping Label
Our sustainable shipping labels are also recyclable and use the same RCA as our packaging tape. The release liners that hold the labels are also recyclable, compared with traditional silicone coated liners.