Keep America Beautiful Partnership
AMERICA RECYCLES DAY
NOVEMBER 15, 2017
COUNTDOWN TO AMERICA RECYCLES DAY WITH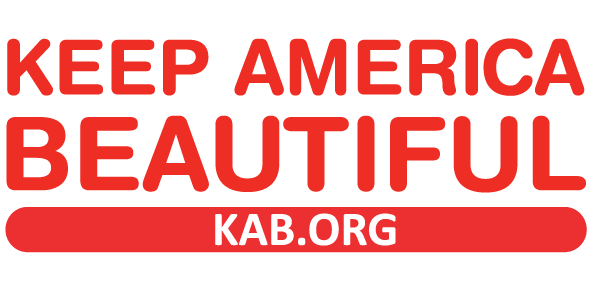 America Recycles Day is the only nationally recognized day dedicated to promoting and celebrating recycling in the United States. But what does the day entail? For the past 20 years, event organizers mobilize throughout their community to educate millions of people about recycling on and around Nov. 15. But more than just a single day of the year, America Recycles Day is an opportunity to inform and inspire family, friends, neighbors, classmates and colleagues across the country to recycle more of the right things 365 days a year!
Aside from attending an America Recycles Day event (you can search for one near your community here!), there are many actions each of us can take to reduce our environmental impact and support a clean community. Through the simple act of recycling (and buying products made with recycled content), we can continue to build momentum for recycled materials that are used to manufacture new products, "giving our garbage another life." That plastic bottle can become a pair of jeans and that aluminum can become a new aluminum can.
But it all starts with putting more of the right recyclable items in the right place – and committing to do so today and into the future by taking the #BeRecycled Pledge. This pledge is a promise to actively choose to live a recycled lifestyle by committing to "Reduce. Reuse. Recycle." in all aspects of daily life:
Recycling at home, work/school and on-the-go;

Buying products made with recycled content; and

Educating and encouraging friends, family and neighbors to take the #BeRecycled Pledge.
Further, there are many environmental and economic benefits to recycling, including saving energy, conserving natural resources, and reducing the need for landfill space. Just as important, recycling creates jobs – and many of them. In fact, according to the Institute of Scrap Recyclers (ISRI), the business of recycling represents slightly more than $100 billion in annual economic activity and is responsible for nearly a half-million direct and indirect jobs!
With this in mind, and as America Recycles Day approaches on Nov. 15, we want to thank our Dropps customers for your efforts to recycle – at home, at work or school, and on the go. Join us and Keep America Beautiful in our effort to make the country environmentally and economically healthier by recycling more and recycling right!
-Keep America Beautiful
---
The Dropps Box: 100% Recyclable and Compostable
Dropps ship to your door in a 100% recyclable cardboard box, and our pre-measured pacs dissolve right in the wash. Way less plastic, space, and waste. We measure up to some tough standards to bring you peace of mind and to do our part for the planet.
Dropps will donate 10 percent of sales for the entire year to Keep America Beautiful on every new wash plan subscription or new customer product purchase made on dropps.com using code KAB2017.
---