Safer Ingredients.
Powerful Cleaning.
Save 30% off your first order with code:
GREENPHILLY
Subscribe & Save an additional 20% off!
*Valid through 7/31/2019. One time use per customer.
New customers only.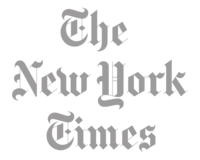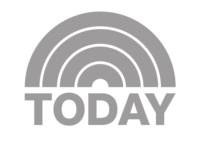 Textiles - and cleaning them - is woven into our DNA.
Innovation isn't easy, but at Dropps, we pride ourselves on being true pioneers.
Throwback to the 1980's: That's where our founder, Jonathan Propper and his mother, Lenore Propper Schwartz, come in. Jonathan and Lenore started the Conshohocken Cotton Co., their very own cotton mill just outside Philadelphia. But there weren't any commercial detergents gentle enough for their fabrics. So they had a breakthrough. Who better to come up with a laundry detergent that's gentle on fabrics than the people who make the fabric? They took matters into their own hands and created a biodegradable, low-sudsing, detergent that would treat their natural fibers right, and keep fabrics looking better, longer. The result? An innovative formula with a split personality: tough on dirt, but gentle on your favorite clothing. And it worked - really well! Consumer Reports named it #1 in overall cleaning quality among hand-laundry detergents.
Unafraid of the many challenges faced by ingenuity, Jonathan took this formula and engineered the original laundry pod technology in 2008. Voila! Dropps was born.
With Dropps pre-measured pacs, there's no guesswork. Just one pod per load, every time. From laundry detergent to dishwasher pods - we've got you covered with our line of biodegradable and cost effective cleaning supplies.
Our products are compatible with all machines: HE/high efficiency, standard, front loaders, top loaders - you name it!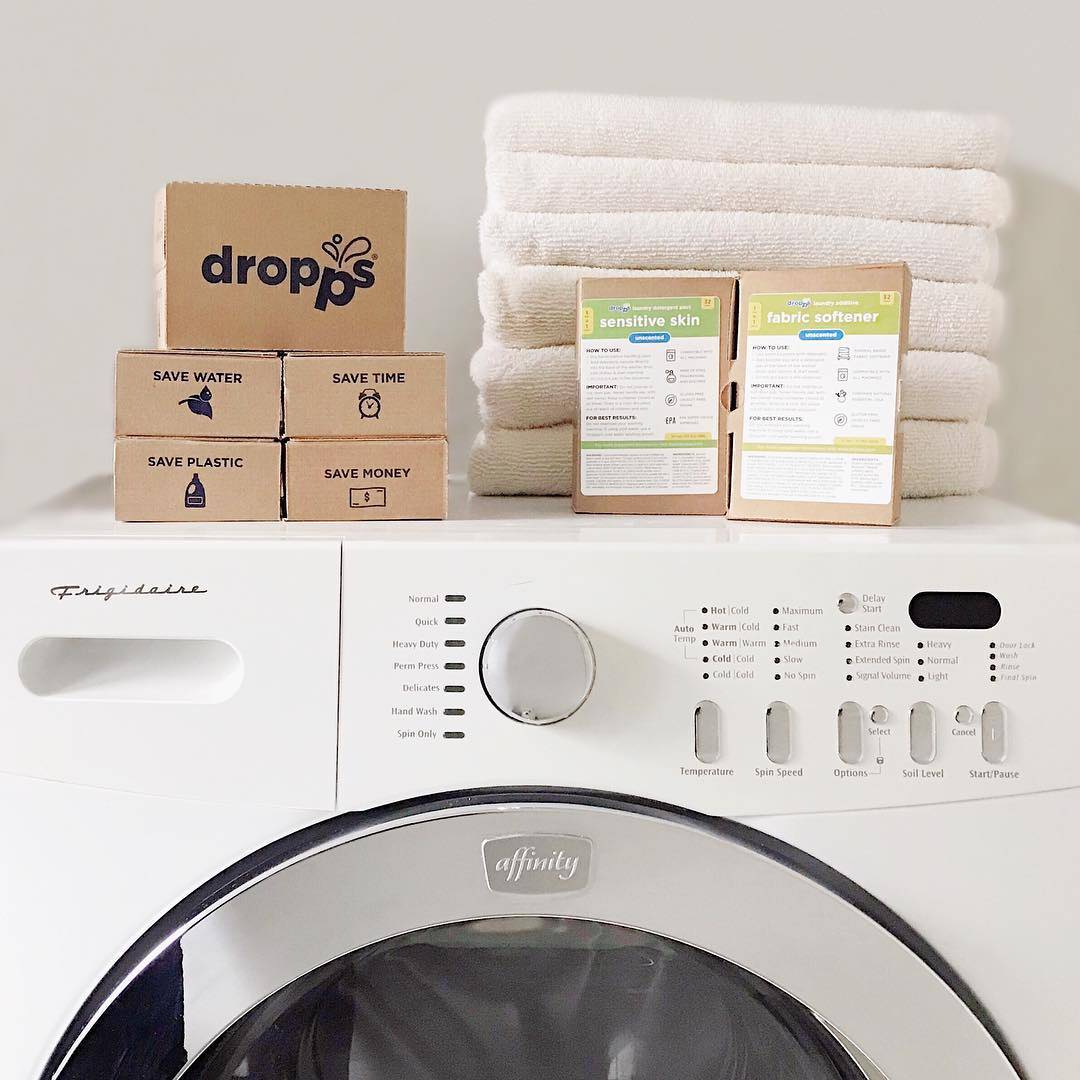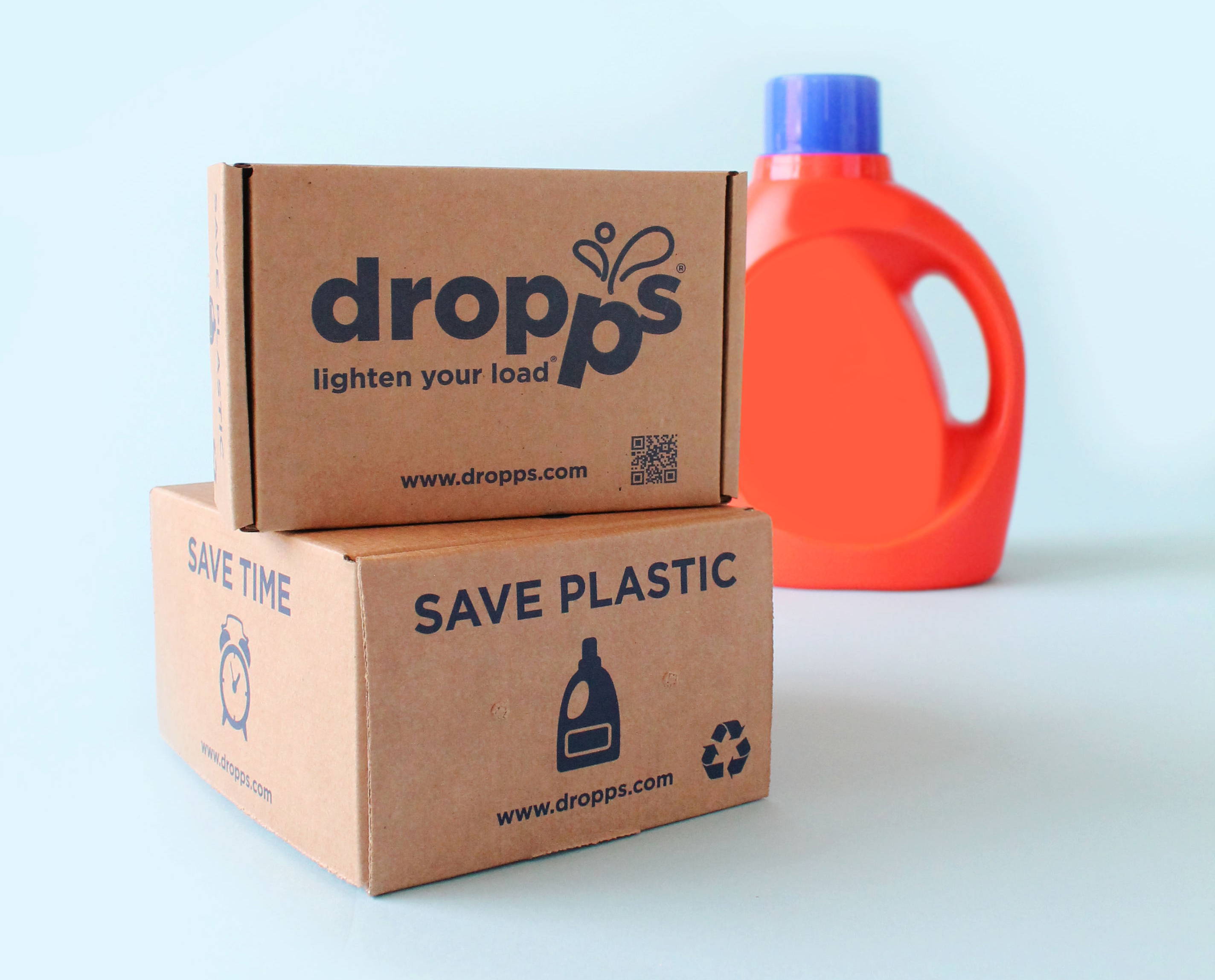 Convenience without compromise.
Are you dirtying the planet with your cleaning supplies? Think about all those plastic bottles and tubs - scientists say that there will be more plastic than fish in the ocean by 2050!
Every time you pick up one of our 100 percent repulpable and compostable cardboard boxes you can rest assured that every step of your purchase has been done thoughtfully and with purpose.
Dropps is plastic free, and committed to saving our water; because sustainability is just as essential to our design as the formula inside.
Superior clean delivered to your home, free of charge.
When it comes to your laundry detergent, are you overpouring AND overpaying? Don't dump money down the drain… and all over your counter.
More additives means more irritants. Dropps passes on the dyes and all those other icky chemicals -- and passes the savings to you. Instead, our detergent formulas offer a plant-based, chlorine-free, biodegradable way to take care of your home for 1/2 the price of other brands.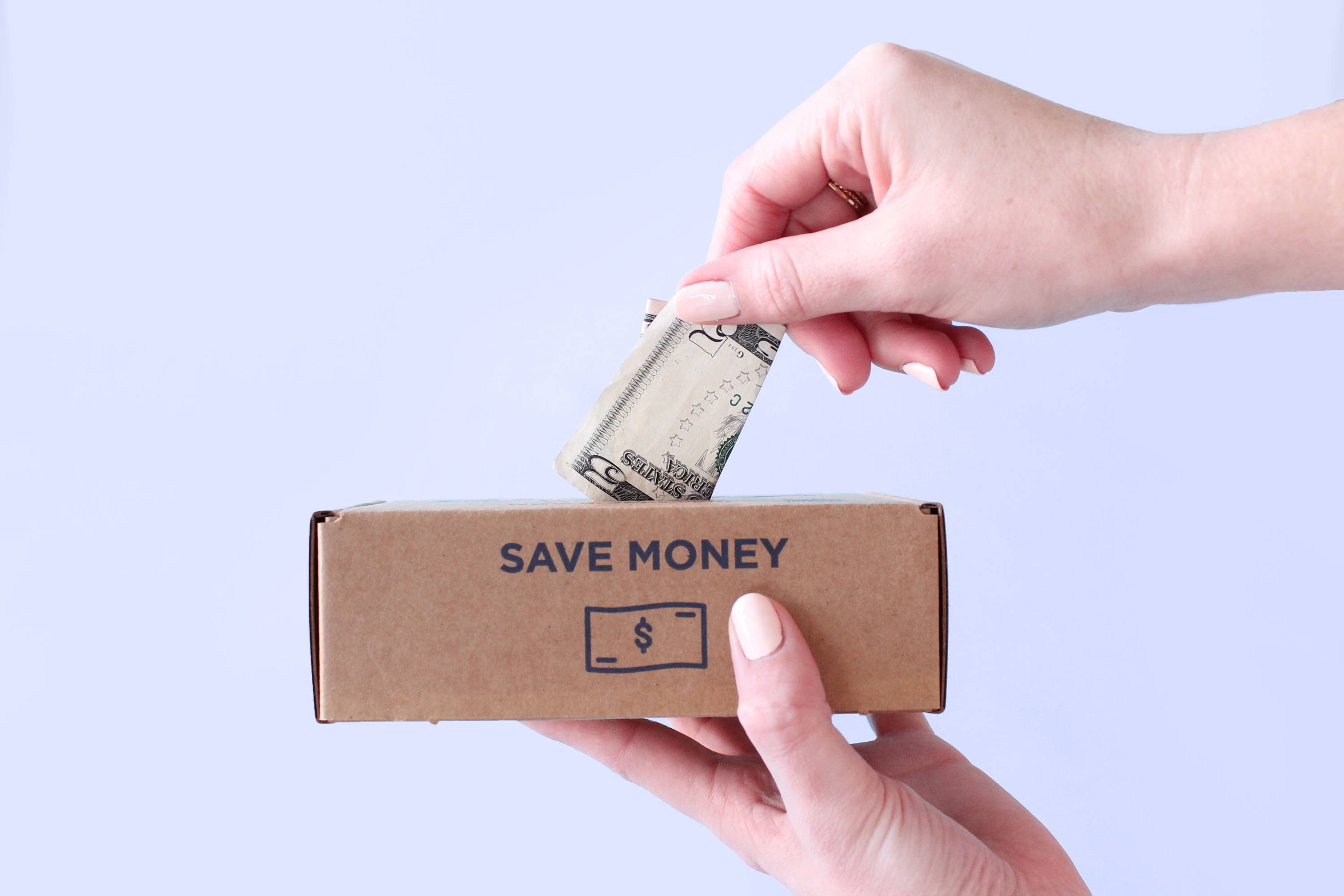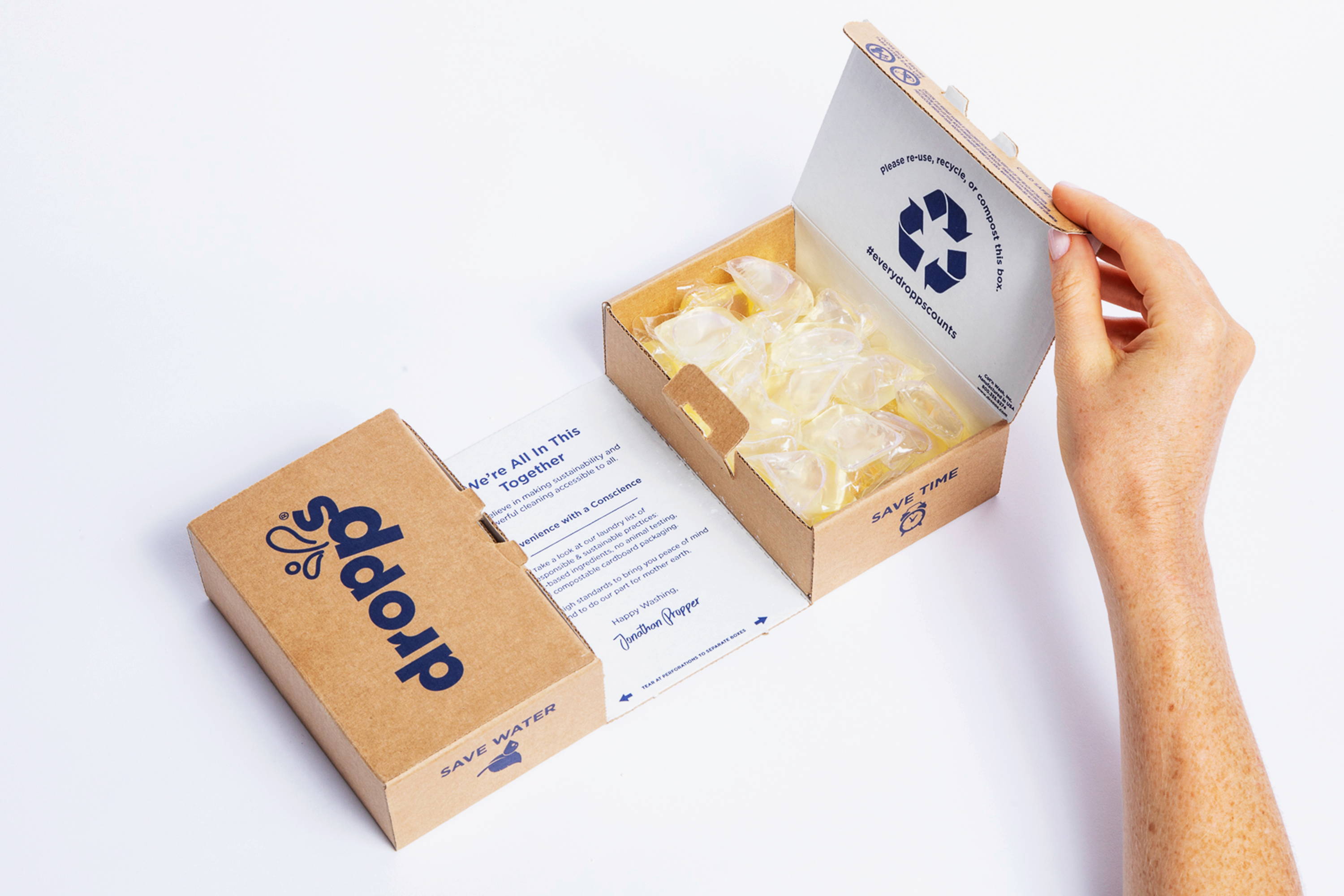 Our product is as good as our word.
That's why Dropps will always be at a cost and convenience you need with a conscience the planet needs: because we're in this together, and we'll never offer you anything less.
Choose the product and plan that works for you, and we'll ship it direct to your door. Subscribe & save 20% or buy on the fly - it's up to you!
Dropps is dedicated to being kind to the earth and all that live on it. We believe in kindness—not in taking harmful shortcuts. No one ever suffers to enjoy our dirt-crazy clean: not bunnies in labs, not fish in lakes... not even really, really expensive jeans.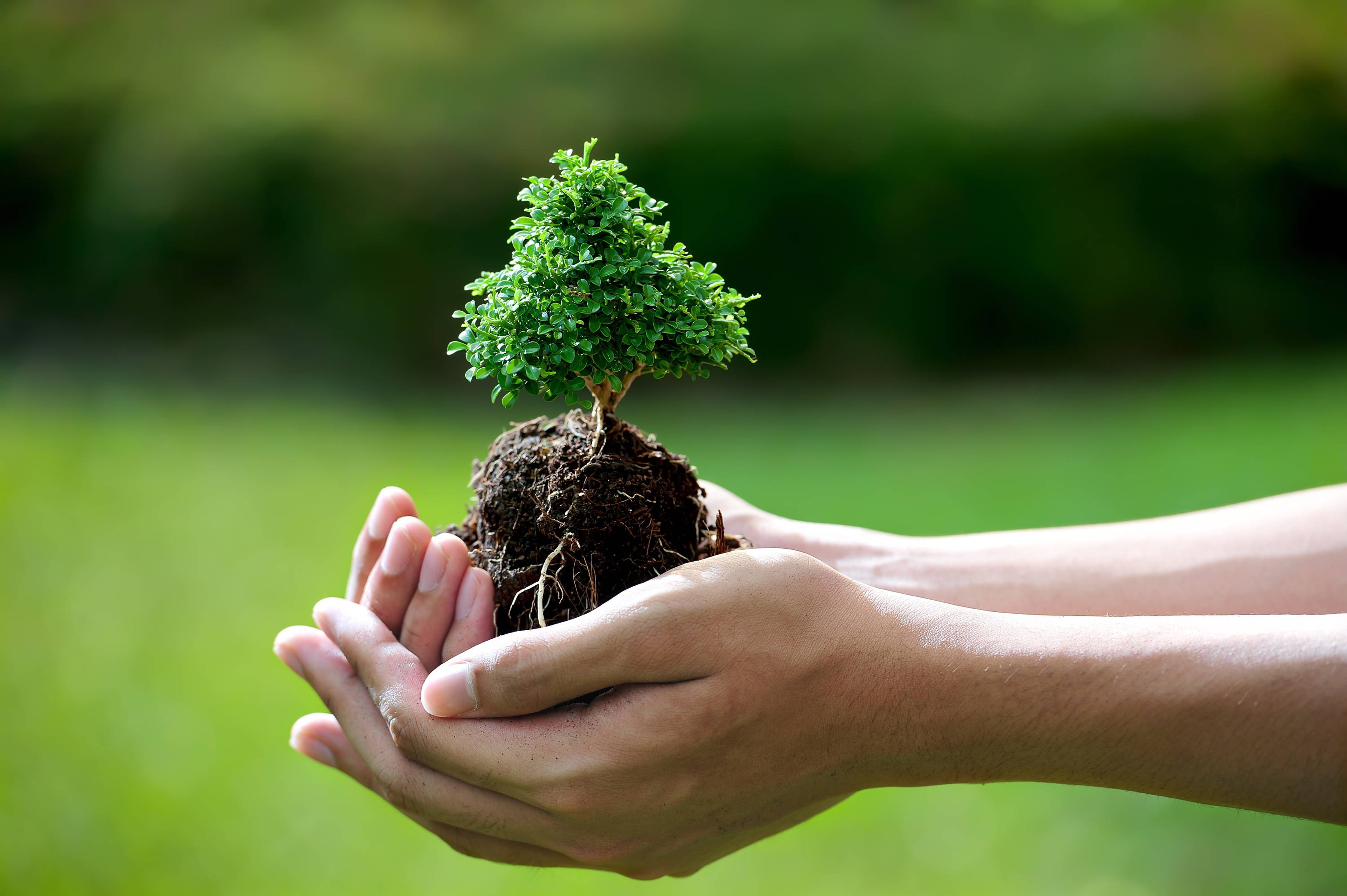 EPA Safer Choice Partner of the Year
Winner of Outstanding Achievement in Formulation and Product Manufacturing
Dropps has been a leader in the environmentally-friendly laundry detergent business since 2008, when Dropps laundry detergent pacs first received EPA Safer Choice certification.
Safer Choice helps consumers, businesses, and purchasers find products that perform and are safer for human health and the environment.
To qualify for the Safer Choice label, a product must meet EPA's Safer Choice Standard, which includes stringent human and environmental health criteria.
Whatever you need, Dropps has a plan that fits you like your favorite t-shirt.
The best part? They're delivered direct to your door in plastic free, compostable packaging. Save the oceans from plastic pollution, and save 30% off your first Dropps order with code GREENPHILLY. It's a win, win.